Cyber security solutions
The server is a key component of the IT infrastructure and corporate network. Its configuration is a complex task, you need to know vendors, model lines, platforms, components in detail.

Many data centers stick to standardisation and the choice of servers is limited to typical configurations.


Customers can make calculations for their optimal platform using the configurator, but few data centers will provide custom servers for individual projects.


You have to independently search for contractors, purchase equipment and arrange delivery with a logistics company.

For example, only HP platform offers many options for different tasks, not taking into account the possibility of combining case and motherboards.
How to choose a server
Before you buy a physical server, you need to determine the main and additional criteria from which to start choosing.

Disk subsystems are differentiated:
by the number of slots and purpose;
built-in (SAS HDD/ SSD);


NVMe;
hybrid (SSHD): combining SAS HDD (for data storage) and SSD (as cache memory);
external/with different types of controllers on board/with expansion options.


On most servers, hard drives and SSDs are combined.

To simplify the process, we created a classification with no regard to hardware capabilities and application scope. We focused on finding a balanced option for solving the tasks set for the most common hardware components that can be found in all vendor configurators.
"Hybrid operation is a function of the disk subsystem controller. 
Fast disks are used for frequently accessed data (according to the controller's analytics). The data is then replicated and transferred to slower drives. When a change to the SSD occurs, this data is slowly cached to the SAS HDD"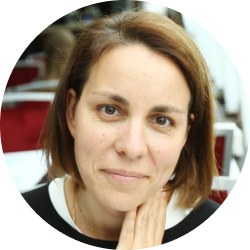 The choice of equipment is closely tied to reducing the company's costs, customer trust, data security and how the equipment will cope with loads. Some companies need a simple office server is enough, others want a high-density superblade server with other servers inserted in it.
Choosing a data center in Germany
What to ask a service provider when choosing or moving to a new data center?